Nebst interessanten Infos, die das Schweizer Bildungsportal zur Verfügung stellt, finden Sie hier von erstklassigen Anbietern spannende Bildungsangebote zu zahlreichen Themen wie beispielsweise Sprachreise oder Privatschulen.
Diese Webseite bietet einen guten Überblick über Möglichkeiten und Tipps zu Berufswahl, Studium und Laufbahn, wobei auch Informationen zu verschiedenen Sprachaufenthalten zu finden sind.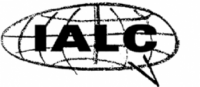 Das Qualitätssiegel der IALC ist ein bewährtes Symbol für Sprachkurse im Ausland. Der IALC Ethik-Kodex setzt den Standard für Mitgliedsschulen und die IALC Qualitätssicherung sorgt dafür, dass dieser Standard nicht nur erfüllt, sondern übertroffen wird.

Myclimate ist eine Non-Profit-Stiftung, die sich für den Klimaschutz einsetzt, und zählt zu den weltweit führenden Anbietern von freiwilligen Kompensationsmassnahmen. AILS Sprachaufenthalte übernimmt für jeden über die Agentur gebuchten Flug die CO2-Kompensationskosten.
Die Webseite www.schoolsandagents.com ist eine Seite für und über Sprachschulen und Vermittlungsagenturen und zeichnet qualitative Webseiten wie die unsrige mit dem oben stehenden Emblem aus.

www.suche.ch
Das Schweizer Internet-Portal gibt dem Internetbenutzer eine schnelle und umfassende Markt-Übersicht, indem unter über 6000 Überbegriffen (wie beispielsweise Sprachaufenthalte) die jeweiligen Unternehmen aufgelistet werden.
Webliste ist eine Schweizer Suchmaschine, die unter anderem ein ausführliches Firmenverzeichnis enthält. Sie können nach Stichwort oder Firma suchen.
http://www.spanishlanguage.co.uk
Free Spanish resource site used for Spanish teachers and for people who want to learn Spanish or travel to Spain. It has also been awarded with the European Award for Languages 2001 for the free service "La palabra del día". There are nearly 5000 people subscribed who receive a Spanish word a day with its English translation and some examples.
Reisevista.de - Das Verzeichnis zum Thema Reisen, Freizeit und Urlaub